ELLIOTT 2023 Conference
Come see what's new in ELLIOTT V8.6


Our 2020 Elliott Conference was canceled due to COVID-19. Now that we are back to business as usual, many of our customers are asking if we are going to hold an Elliott conference this year. We are glad to announce that the Elliott 2023 Conference will take place on October 12th and 13th at the Knotts Berry Farm Hotel in Buena Park, California.
The Knotts Berry Farm Hotel is next to Knotts Berry Farm and most of our attendees have provided positive feedback regarding the entertainment at this venue from previous conferences. We will provide tickets to all conference attendees and their loved ones for a special Knotts Scary Farm Halloween event on Thursday, October 12th, between 7:00 p.m. and 1:00 a.m. Since the venue is within walking distance of the hotel, you can decide when you want to end your scary evening.
The conference will focus on the new features of Elliott 8.6, which is released on April 28, 2023. We hope you will take advantage of this special educational opportunity and come enjoy the vacation atmosphere of Southern California.
Click here for the registration form and agenda for the conference. Please take advantage of the early registration price as seating is limited and on a first-come, first-served basis. We are looking forward to seeing you.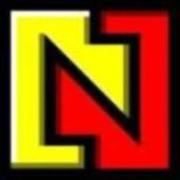 NETcellent System, Inc.
P.O. Box 38
Walnut, CA 91788
Phone: 888-595-3818
Fax: 855-563-3580